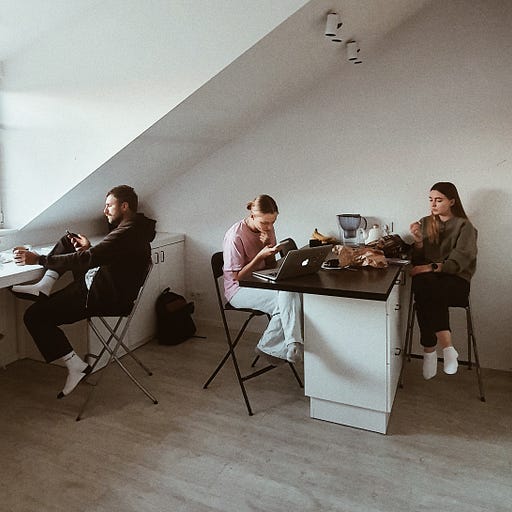 Nov 13, 2021 • 12M
Ohayo | 42 and the meaning of life
Many people discovered they have kids and friends so they don't need your webinar anymore. Surprise 🤳
This episode is for paid subscribers
This podcast feels like having a coffee ☕ or a drink 🍹 with your industry friends.
Good morning,
Please take your Prosecco 🥛.

Find a view that puts you in a doom and gloom kind of mood.

Prepare to laugh, cry, nod and get a kick to call someone you should have called long ago.

Get a testimonial for skipping the last 10 important conferences.

Figure out that you're normal and happy ✨.
In other news, those aged 42 remember that the pre-Facebook world was much more focused on people and relations rather than your social graph.
Somehow it feels like we're getting back there, for good or not - I don't know. But many people focus more and more on other people and not on posting something on the internet.
Those of us who rely on online content need to figure out how to adapt to people not wanting more of it.
Links:
This episode is for paid subscribers