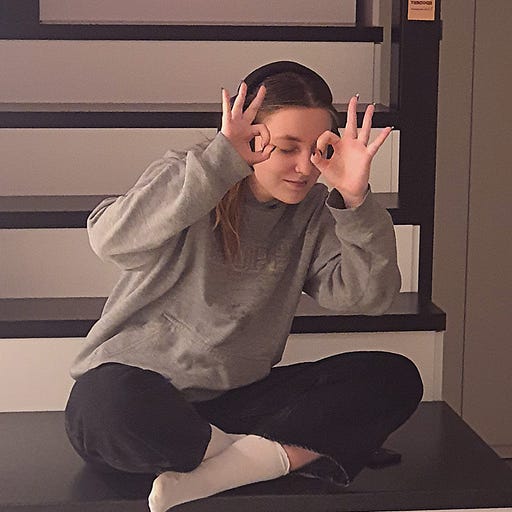 May 8, 2021 • 11M
Content anxiety vs your full inbox
Too much content is not a problem. When you find something that you truly like, you drop everything and enjoy whatever you found - cat memes or a book you didn't know you wanted to read.
Bring your own Prosecco 🥂 Ohayo is a perfect kick-start for your Saturday morning: short, fun, usually has a clever idea and a burst of emotions.
I am anxious about my social channels and my inbox because there's always someone who wants me to do something. Often that someone is me: I see the important mail or messages that I have to respond to and I just don't open my inbox. Problem solved.
It is too much of everything: too many cool newsletters to read, too many live events to attend and videos to watch. But somehow when I find something that I truly love - I do have attention and focus for that. Magic? ✨
I do my best so our Discord community doesn't cause me and you anxiety. This is my comfort zone. Hopefully yours too. Or perhaps you have a small chat with family or friends where you feel welcome and supported?
I hope it is not on Facebook or some other platform where your toxic ex follows you 😂
This episode should be available in your favourite podcasts app. See the magic button up ☝️ near the audio player.
Hosts:
Listen to this episode with a 7-day free trial
Subscribe to
Weekly self-therapy for startup founders
to listen to this episode and get 7 days of free access to the full post archives.