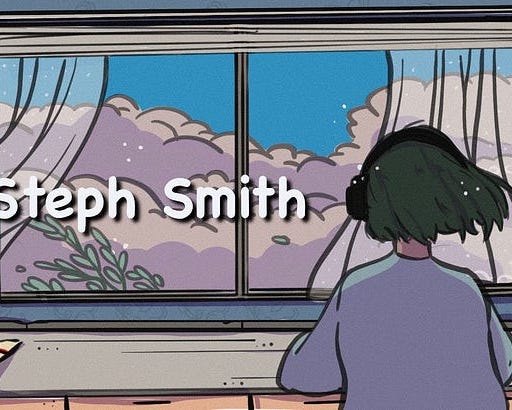 Sep 3, 2021 • 36M
Steph Smith | How to find and grow followers as a creator
Growth marketer, writer, and indie maker. The Hustle, Trends.co
This episode is for paid subscribers
This podcast feels like having a coffee ☕ or a drink 🍹 with your industry friends.
You guys have a funny job - says Juste, our beloved bartender after putting this sticker on her laptop. Earlier that day I shared stickers with my barber, a VFX artist and a boss of a gamedev company. All are fans of The Communities Show and all do value the creator part of me, but remember me from my time at Unity and King.
On the same day we have recorded this episode with Steph starting with the question - do you feel like you're devaluing yourself by saying you're a content creator on the internet?
I gave up talking about my 13 years at Unity and King, I just introduce myself as a YouTuber - love me or hate me - I give away crazy stickers and now own a funny moustache.
Steph says she's in the process since it is getting trendier to be a creator. But getting acceptance is still hard.
It is indeed hard to be cool as a creator until you have zillions of followers (but Steph is much further towards the zillions than I, for example). And this is where the conversation with Steph goes - ho…
This episode is for paid subscribers