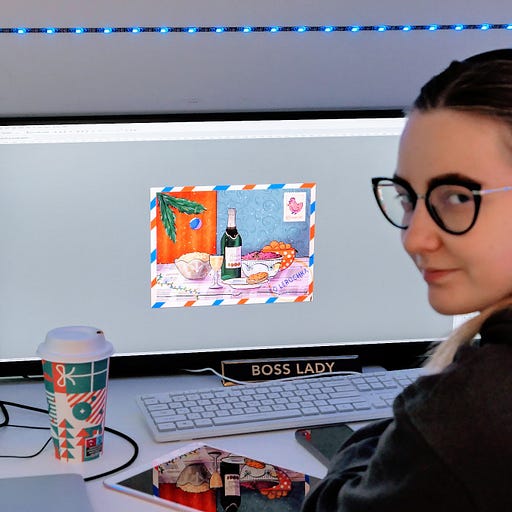 Dec 24, 2021 • 14M
Ohayo 🎧 A short reflection after a year of bootstrapping
Corporate bs vs startup struggles. Umm... can haz none pls?
This episode is for paid subscribers
Lera and I dig into each other's head like in an old BMW
I freaked out in the cinema this week when the movie had a scene of a typical corporate bs with the parent company forcing the games team to make the 4th sequel to a popular franchise. I almost screamed in my seat from flashbacks as all characters were so typical and so known.
After the movie, Kastė (someone dear to my heart) throws that she wants to leave her corp job and make the world a better place as a founder. I make big round eyes and the next day persuade Lera to record an episode about the best year in her career.
Freaking no. Corps are not so bad. They're just corps. They eat people, but pay salaries and promise a somewhat stable life.
Lera has a polar opinion, as always. She cannot see herself as an employee because she doesn't function like this.
Two times throughout these 14 minutes we wonder how come we still haven't killed each other since we cannot agree on anything.
Well, somebody needs to make the world a better place. For example us two. And all the amazing people who …
This episode is for paid subscribers