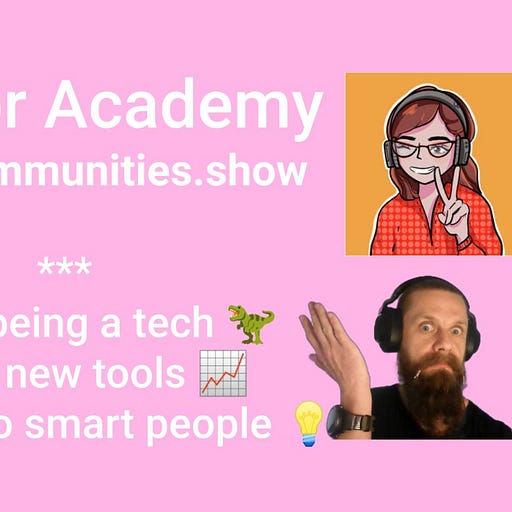 Apr 24, 2021 • 11M
Can you see my slides? Adventures of investor pitching on Zoom
How we pitched Creator Academy to investors using FOMO. How mentor Aurelija shapes our minds. How we made Andra from StartupWiseGuys happy + The Community Punks Club
Bring your own Prosecco 🥂 Ohayo is a perfect kick-start for your Saturday morning: short, fun, usually has a clever idea and a burst of emotions.
Oooooohhh this one is for you, premium subscribers… We have an audio dance this time too!
It is always so funny how instead of asking if people can see my slides, I just start presenting with slides being all around my beard (and face).
The picture below is not a Photoshop, that's a screenshot. I am a part of each slide, what makes it immersive and memorable.
We didn't win the pitching competition though 😬
when pitching in Eastern Europe,
you don't show the slides
because the slides show you
Hosts:
A little bonus
If you feel like bringing in a friend, here's a 30 days free trial:
https://devrelevents.substack.com/premium30
/This text has been written by Olle and reviewed by Lera and Grammarly
Listen to this episode with a 7-day free trial
Subscribe to Weekly self-therapy for startup founders to listen to this episode and get 7 days of free access to the full post archives.