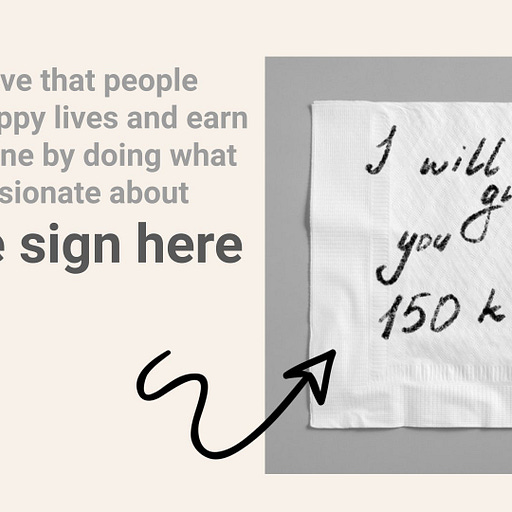 Jun 5, 2021 • 11M
We made our startup pitch an art performance
We didn't win the pitch competition, but everyone noticed us and wanted to talk more. Here's why and how.
Bring your own Prosecco 🥂 Ohayo is a perfect kick-start for your Saturday morning: short, fun, usually has a clever idea and a burst of emotions.
We tell people that they need a community, their business needs a community and they're like…why? We have a Facebook page.
We tell people that it doesn't make sense that they spend hours and days crafting a post for Facebook or LinkedIn, that they can start a newsletter instead, and they're like…why? This is my personal branding.
So we made an art performance out of it. We made it to the annual national pitch competition and explained the passion economy in 3 minutes with our startup pitch.
We didn't make it to the finals, but we started the ripples, got lots of attention and have planted a seed for a local creator community with IRL meetups, collabs and all other benefits that vaccinated people can have in 2021.
Sometimes claiming a city fool's hat has benefits 🃏
Links:
This is me leaping on the pitch battle stage. Nervous 😬
Listen to this episode with a 7-day free trial
Subscribe to
Weekly self-therapy for startup founders
to listen to this episode and get 7 days of free access to the full post archives.