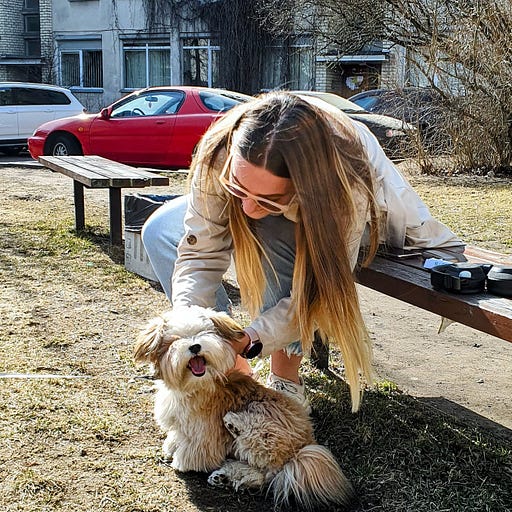 Mar 26 • 15M
Як ти? The uncertainty in all of us
How to learn what you want in life and business in three easy steps
This episode is for paid subscribers
This podcast feels like having a coffee ☕ or a drink 🍹 with your industry friends.
How to learn what you want in life and business in three easy steps?

European cities are being bombed, there's an energy crisis, a new version of corona and a possible food shortage later this year. If somebody finds three easy steps for anything today - you're the master of life.
We all read the world-changing news, watch some important-looking dudes in suits on the TV and friendly-looking teenagers on TikTok who try to explain what's going on and give life advice to their audiences. It is grim and depressive and feels so massive compared to my small problems, but…freak, my problems are small but they're mine and I have to make decisions somehow. You know, put myself together and do something. But I cannot, because what's the point… If the world is falling apart anyway.
Instead of pushing ourselves to to just choose a direction and run, instead of switching off the internet and retreating to a wild lake to meditate, we decide that not taking a decision is a viable option as long as we…
This episode is for paid subscribers