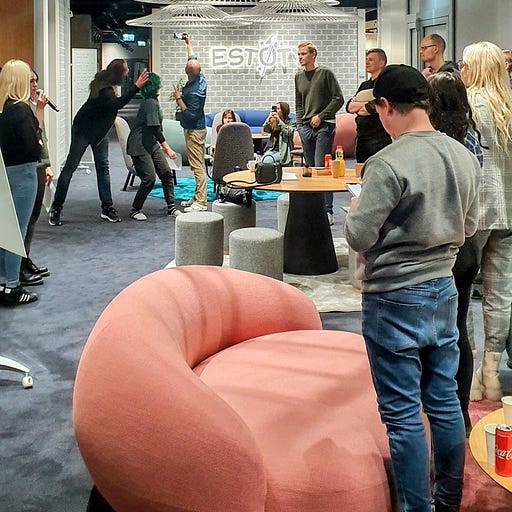 Oct 2, 2021 • 11M
Ohayo | Are you hiding from the social networks in chats with friends too?
You click on something, then all your followers see it and have an opinion 🧛. Disgusting...
Bring your own Prosecco 🥂 Ohayo is a perfect kick-start for your Saturday morning: short, fun, usually has a clever idea and a burst of emotions.
Labas to people from the meetup in Vilnius! Ohayo to new premium subscribers. These 10-minute audio stories land in your inboxes on Saturdays. You can add them to your podcasts app too 🎧.
Today's episode is how online doesn't work anymore and how it has to be a mix of online and offline for your community to develop. We eww on why people don't interact with anything on social media anymore, but the context is a bit deeper.
It takes ages to nurture online relations from all that live events, while at smaller in-person events we can sometimes make deeper connections overnight.
That is the magic we're going after - meet nice people offline, then invite them to The Community Punks Discord and give them a dedicated chat so they can continue the conversations from the meetup and build up relations further. This chat is safe and comfortable even for introverts because they know other people in the chat.
Remember that feeling when your phone is at 3% battery? So I was feeling like your phone whe…
Listen to this episode with a 7-day free trial
Subscribe to Weekly self-therapy for startup founders to listen to this episode and get 7 days of free access to the full post archives.