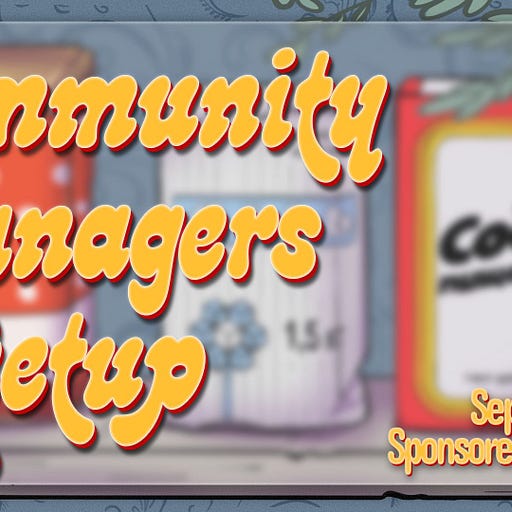 Sep 11, 2021 • 12M
Ohayo | Three unpopular opinions and one IRL meetup
We're doing an in-person community managers meetup since we feel that people are tired of inspirational live talks by the world's best speakers
Bring your own Prosecco 🥂 Ohayo is a perfect kick-start for your Saturday morning: short, fun, usually has a clever idea and a burst of emotions.
1
Some 18 months ago I was a developer relations expert and consultant who was trying to explain to my clients and the world that online communities, online events and livestreaming is the same thing and a fast-approaching future of devrel, customer success and probably even product marketing.
I wasn't popular with this opinion, since it meant that sales, marketing and product departments had to work together and devrel folks had to master a new craft. Let's just wait a few months until the pandemic is over - was the feedback.
2
Today Lera and I help businesses with an online community and culture design. We highlight the 'culture' part a lot, we believe that culture and values are why people stick in the communities, orbit the brands and want to buy certain products.
It is also a complex message to comprehend and hard to take an action point.
3
And the third unpopular opinion for today is what the Ohayo podcast episode is about - people want in-person events because it is much faster and ea…
Listen to this episode with a 7-day free trial
Subscribe to
Weekly self-therapy for startup founders
to listen to this episode and get 7 days of free access to the full post archives.