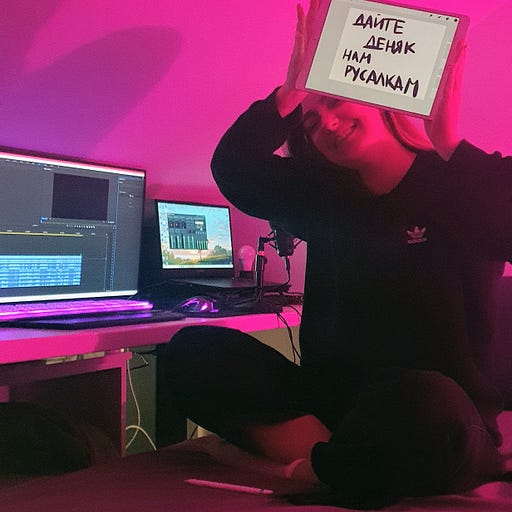 Jun 12, 2021 • 9M
The Community Punks x Unconscious Bias
We are The Community Punks. Our mission is to help businesses adopt a community-led mindset and promote gen z
Bring your own Prosecco 🥂 Ohayo is a perfect kick-start for your Saturday morning: short, fun, usually has a clever idea and a burst of emotions.
After recording this episode I took a walk with a futurist who gets consultancy gigs at Netflix, BBC and alike. She told that she gets much better reception and more attention if she collabs with a dude instead of delivering on her own.
In our case, I often feel such a dude who brings his beard to the meeting so Lera gets her message across. This is a secondary storyline in today's episode - unconscious bias.
Think about it - I tell people multiple times that Lera did the thing, Lera did the work, but they still ask me questions, not her. I don't blame anybody and I don't have a solution, but I inspire you to spend a moment thinking about it.
And here's a brighter point. I tried to package Lera as a feature for one of the clients. I suggested that the client's staff would resonate with Lera much better since both sides are young and ambitious. I think it worked ✨✨✨
Links:
Listen to this episode with a 7-day free trial
Subscribe to Weekly self-therapy for startup founders to listen to this episode and get 7 days of free access to the full post archives.