Discover more from Weekly self-therapy for startup founders
Lera and I dig into each other's head like in an old BMW
People love us, you should too 💖
Scroll down to learn how awesome we are ✨
With The Communities Show, you feel like having a coffee ☕ or a drink 🍹 with your beloved colleagues and industry peers.
We inspire you to think and dream about online communities, online events and relations, passion economy and how emotions and people are more important than that attention-retention PowerPoint slide for your boss.
That's the vibe and the reason to subscribe
You get it all for free unless you want to support Lera and Olle or if you want to get an audio diary with backstage stories and lore.
Or just buy us a coffee ☕ to support our work.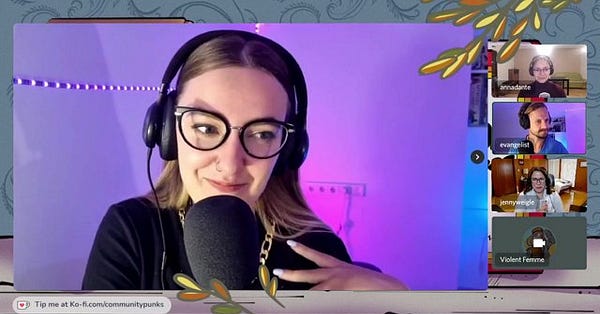 twitch.tv
Jenny Weigle - Chief Community Officer & Community Strategy Consultant | The Communities Show - communitiesshow on Twitch
communitiesshow went live on Twitch. Catch up on their Talk Shows & Podcasts VOD now.
I love the
communities.show
podcast. It has nothing to do with the fact I was a guest, and everything to do with the fact that bullying
@iWozik
is not only strongly encouraged but
@bezazazumno
&
@angrigoryan__
will actively show you how to!
communities.show
The Communities Show
This podcast feels like having a coffee ☕ or a drink 🍹 with your industry friends
Daisy Onubogu she/her
@Madame_Daisy
Forgive the clickbaity headline - promise there's some nuance in there 😅🙏 Massive thanks to ⁦@amyrlewin⁩ and ⁦@Siftedeu⁩ for an excuse to think my way through this rant! https://t.co/pCDNgEvamB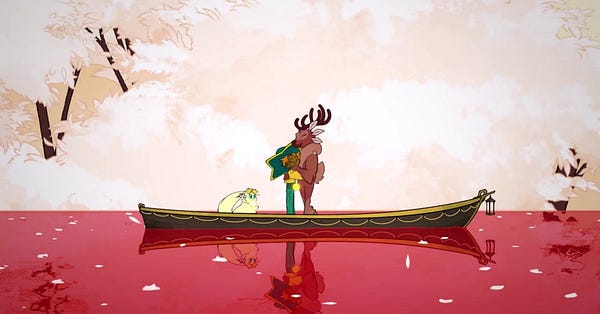 medium.com
Designing Communities for Kindness
By Victoria Tran, the Communications Director at Kitfox Games, an independent games studio in Montreal currently working on Boyfriend Dungeon, Lucifer Within Us and publishing Mondo Museum…
Going through an amazing experience today with a @ProductHunt launch. Maaaany thanks to @turoczy for hunting us 💕 Much love to @rosiesherry @DavidSpinks and @thecommunityvc for good words. Upvote or rt, if you like us 🍰 Support your fellow creators ☕️ https://t.co/A4w7UTDP6p https://t.co/J99wcmPB50